Educational mobile apps are at their peak in popularity in the COVID era. It is no surprise that kids and teenagers like them equally as they create more interactive and visually supportive experiences for learning.  
Thanks to technology, schools and universities have continued the regular curriculum online without any facade or extra investment.  
In the wake of the COVID-19 pandemic, the education industry is going through a historical evolution where students can learn anything on their mobile devices. The larger part of this technological success is credited to mobile apps. Mobile apps made it possible for teachers, students and parents to access the entire school curriculum in one place – a common platform for learning and sharing the academic progress of students.  
Mobile apps have been the carrier of the way the education industry was changing but 2020 is the year when this technology overtakes became essential to keep the learning going in the rise of the pandemic.  
It is undeniable now that mobile apps have become an integral part of education on every level, from elementary school to university.  
This might come as a surprise for many, but as per Statista, the education industry ranks third in the most popular mobile apps category on the app store globally.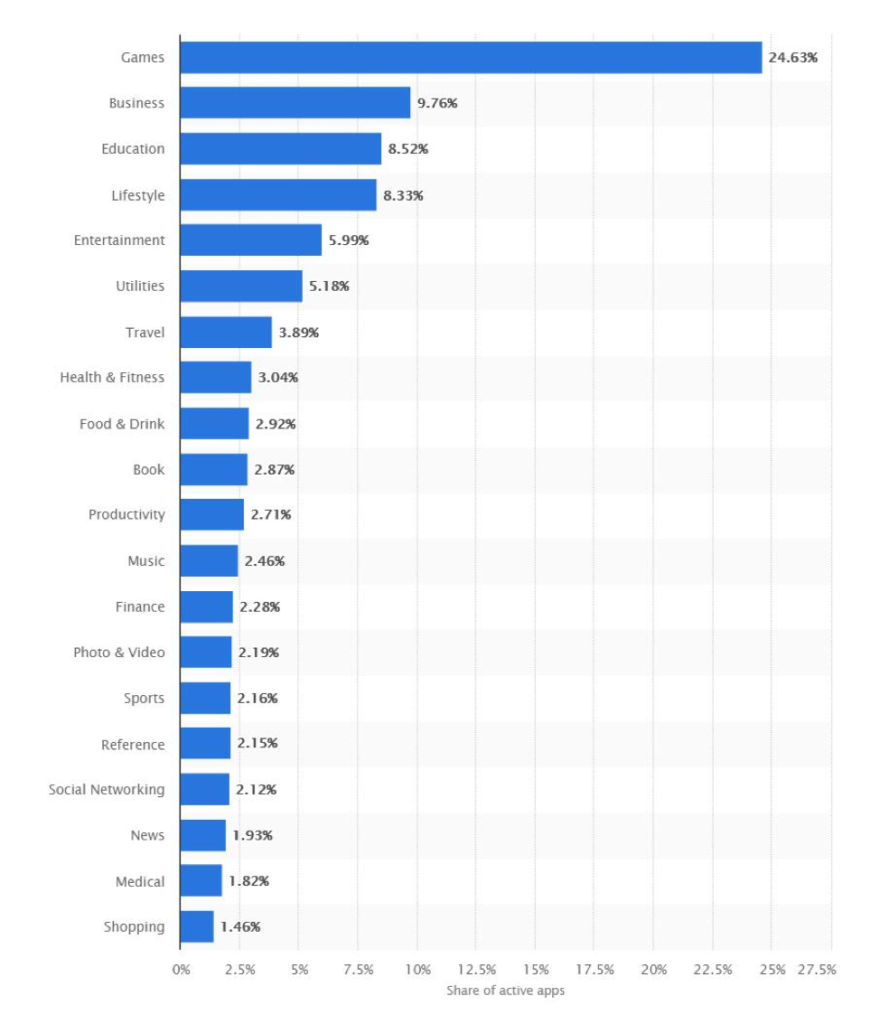 If you are still not convinced that mobile apps are the future of education, take a look at the top advantages of mobile educational apps.  
1. Better Engagement And Deeper Interaction  
Educational apps are designed with interactive UI by expert mobile app developers to get the users utmost attention. Thus with mobile apps, the engagement and interaction of students both have increased while learning.  
If students find it difficult to connect with teachers and courses then they will take more time to learn. But with educational apps, both these factors are taken care of.  
There are various game-themed apps like the endless alphabet, little digits, puzzles, spot the difference and more that provide a unique dimension for children to express their creativity while learning with fun.  


Such gaming + learning apps have attractive and colorful user-friendly interfaces so that children won't get bored while using the app.  
The benefit of such interactive apps is that children learn while having fun on their own or with little supervision.  
2. Organized Learning  
Although all the information is available on YouTube and Google but still kids, teenagers and even professionals prefer courses with a set curriculum and syllabus with the relevant content.  
Most tutors and schools have a predetermined curriculum for different classes and courses and style of teaching which helps students learn a new concept easily. These educational apps let students learn at their own pace while exploring new knowledge domains.  
The ease of a preplanned teaching plan is what makes these education apps more and more popular. Most teaching apps maintain a flow that students enjoy and follow, keeping the curiosity intact.  
3. Anytime Learning  

Most schools are open for specified hours during the day. Other private classes also have sessions scheduled for 6 to 8 hours a day. But what if students want to connect with teachers after hours or need more resources to better understand a concept?  
This is yet another advantage of education apps. They allow students to learn anytime, anywhere in the entire world. These apps let learners follow their curiosity 24 hours a day.  
Many people who opt for such online courses are from remote places who now don't have to worry about travel or shifting to an entirely new continent for studies.  
These education apps also let teachers and institutions reach out and connect with students worldwide.  
4. Effortless Assignment and Project Evaluations  
It is the method of the past for professors to check hundreds of exam copies and term-end assignments manually.  
E-learning apps have not changed the game for students but teachers as well. On the mobile app, teachers can conduct exams for hundreds of students with a variety of question formats.  
There are options to make creative tests for students like quizzes with pictures or multiple choice questions which have an automatic assessment, marking and report generation.  
Also Read: Top 10 Mobile App Development Mistakes To Avoid For Market Success
Students can upload their assignments on the app as well as PDFs or docs or presentations easily for grades and remarks.  
These education apps have eliminated the need of collecting hard copies of homework, their management and storage for teachers at the same time improving submission and grading of projects for students.  
5. Learning in Entertainment Mode 
This might sound a little upsetting from the conventional educational methods but learning with mobile apps is more fun.  
There are better graphics, pictures, and illustrations to capture a student's imagination and imprint the learning for a longer time.  
With the use of the latest technologies like Augmented Reality (AR), Virtual Reality (VR), and Artificial Intelligence (AI), the learning experience of such platforms is on another level.  
6. Updates via Notifications 

Sitting in a class students might miss important notices and announcements. But everybody checks their mobile notifications.  
Mobile apps enable schools and professors to notify every student about meetings, classes rescheduling, project deadlines, exam results, library books to be returned and more with a click.  
Mobile apps not only make the informing process easier and fast but also confirms the delivery of the updates via notifications.  
7. Simplified Communication  
No more worries for teachers as to whether students get their test papers signed by parents or not.   


Education apps have various functions to ease communication between teachers, students and parents to create a more transparent system of education where students progress with overall learning and support.  
There are other options to help parents keep track of kid's attendance, test reports, and teachers' remarks easily.  
To Sum Up  
Access to technology has made it extremely simple to digitize education for both teachers and students. Schools and universities across the world have recognized the value and importance of digital education.  
Mobile apps are the preferred way of teaching and learning for a lot of people. It is a two-way street that benefits both the tutor and disciple.  
If you are an educational institute, school or university looking for experienced mobile app developers to build an app for your organization, consult our team of developers for details of project development, process or quote.